Education
It's important to start teaching children young. At YESS Learning Center in Greensboro, North Carolina, we offer care for children as young as infants, and entrepreneurial development and economic education classes for children.
Join Us
If you are looking for childcare or teaching jobs, and you are caring and compassionate, apply with us. We are always looking for new caring and helpful faces to help us teach children the important lessons we share.

Business Info
Hours of Operation:
Monday-Friday, 6:30 a.m.-6:30 p.m.

Proudly Serving Greensboro, North Carolina,
& the Surrounding 30-Mile Radius
Learn about YESS Learning Center
YESS Learning Center is a five-star child care facility located in Greensboro, North Carolina. We specialize in active learning for children with more than 6,000 square feet of fun learning space. Our team of qualified, experienced teachers serve children from infancy to school age, with full-time, part-time, and drop-in options to fit your needs. Competitive rates ensure that most parents can afford our services, whether you come in for child care, before- and after-school programs, or just spring and summer camps. You're welcome to come view your child's classroom and the interactive areas, and we our convenient hours run from 6:30 a.m. to 6:30 p.m. Since 2008, children and their parents have enjoyed our services, and benefitted from the unique economic and entrepreneurial approach to education that we offer.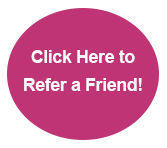 Contact us in Greensboro, North Carolina, to learn more about active learning at our local, respected child care facility